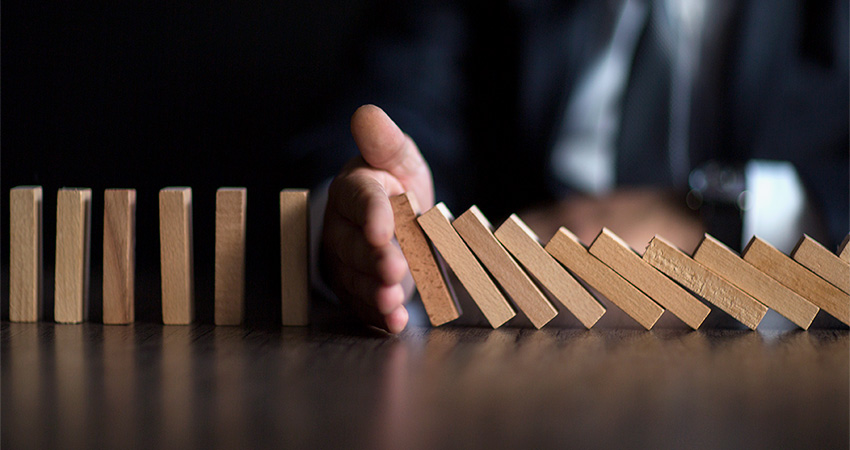 Risk management, in the business world, is that part of business management that seeks to identify the risk factors that may affect our company, and then to prevent, contain and/or transfer them, and ultimately to manage accidents so that when they do occur they cause the least possible damage. No one policy in the market covers absolutely everything, so it is necessary to establish an interrelationship between all the above variables and design a good Action Plan. Doing to will allow us to:
Raise awareness of all the risks that affect the company
Protect company assets (tangible and intangible)
Recover rapidly after a claim
Provide sufficient strength to achieve objectives
Reduce uncertainty in decision making
Save on insurance programmes
What are the phases for correct risk management?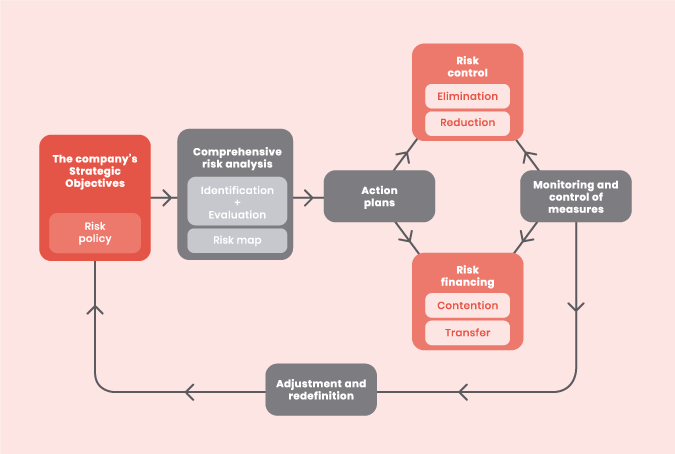 Know the company well: what activities it carries out, its processes, its environment, its sector, its assets (both tangible and intangible), its location, etc. As well as identifying the risks (real or unreal) that each of the above-mentioned variables involve or have.
Clearly and precisely establish what risks the organization faces and what effects they may have, whether they are more or less likely and more or less probable. For this purpose, we possess comparative information (depending on the sector/activity and experience) and information obtained from reports by independent professionals who are experts in each of the sectors and areas of activity.
This is the phase where the two parties come together: the business and risk management. Based on the variables analysed above and the company's culture/strategy, the bases on which the action plans will be worked out must be established.
Total elimination/reduction of risk through prevention measures or control protocols
Contention and own risk management
Transfer of risk to third parties
Phase 5:

Monitoring / Redefinition
Once the different phases have been established and applied, they must have a temporary protocol for monitoring results and making the necessary adjustments for their correction.
Risk management is, therefore, a dynamic process over time which requires ongoing feedback based on the new needs that the change in the organization entails.